Healthy
Vending Machines in Poplar Bluff
Healthier employees are happier more productive employees with fewer sick days and fewer health insurance costs.
Promote company wellness by placing one of Greenwall's vending machines at your place of business and help your employees lead a balanced life by making the healthy choice the easy choice.
With a large selection of Fit Pick items to choose from that are low in sugar, low in calories, low in sodium, low in fat but high in fiber and protein (including over 80 fresh Fit Pick sandwiches) your employees will have a plethora of healthy choices to choose from so that healthy doesn't have to be boring.

In addition to offering healthy alternatives to chips, candy bars and cookies (healthy alternatives that have reduced levels of fat, cholesterol and sodium) at Greenwall Vending we also offer healthy beverage alternatives including: bottled waters, flavored waters, juices, teas, vitamin waters, diet sodas and low calorie sports drinks like G2 and propel.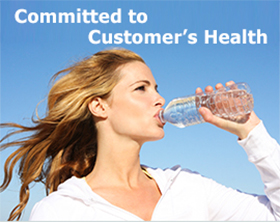 What Is
Fit Pick is a healthy vending and micro market labeling program that is used to help consumers identify snacks and beverages that meet national nutritional guidelines to be considered a "healthy alternative." In short, Fit Pick helps consumers identify "better for you snacks."
For more information on any of our healthy alternative snacks, beverages or meal options call us today at (573) 429-0638 or email us at info@greenwallvending.com..
Our service area includes but not limited to: Poplar Bluff, Dexter, Cape Girardeau, Sikeston, Southeast Missouri, Northeast Arkansas, Farmington, Doniphan, New Madrid, Kennett, and Northeast Arkansas, Paragould, Arkansas and Jonesboro, Arkansas.